Compressors
Compressors are a crucial utility for plants. IHI has variable type of compressors. For our customers, IHI offers energy-efficient, low maintenance and environmentally friendly compressors.
---
Air Compressors
---
Process Gas Compressors
Process gas turbo compressors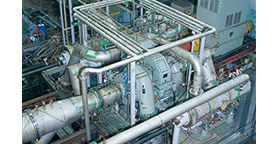 Geared turbo (centrifugal) compressor is dynamic type consist of increased gear box and multistage rotors with impellers to force the gas.

Process gas reciprocating compressors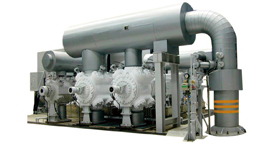 Reciprocating compressor is positive displacement type by reciprocating motion of multistage pistons which connected a crankshaft.

Links
Inquiries for Products
Contact
Download Documents
Other Products