Pharmaceutical Plants
IHI provides plant engineering to provide optimal solutions to customers planning to have pharmaceutical plants, bio plants and fine chemical plants, applying its advanced technologies developed abundant construction experiences which include more than 240 pharmaceutical plants.
---
Pharmaceutical Plants
Bio plants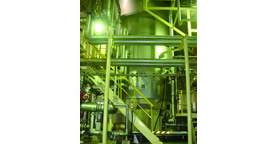 The full application of total engineering, including scale-up, cleaning and sterilization, and compliance is required to efficiently make bio plants practicable. IHI utilizes our advanced engineering technologies to provide comprehensive assistance, from the early development stage to practical production facility construction.
API plants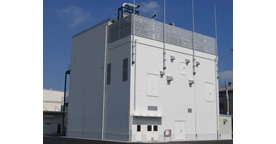 Construction of Active Pharmaceutical Ingredient plants requires a swift response to quickly-advancing technological and industrial needs. IHI provides optimal engineering by exploiting core technologies such as those for multi-purpose, chemical hazard response, cleaning and sterilization, GMP compliance, and environmental preservation.
Drug formulation plants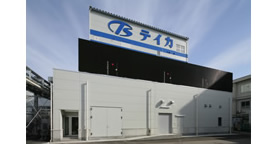 IHI has delivered facilities for various dosage forms including solid formulation, injections, ophthalmic solutions and various packing. Applying our accumulated know-how, IHI provides reliable plants that meet customers' requirements such as compliance with all three GMPs, quality control, and increased productivity.
Fine chemical plants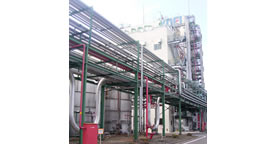 IHI provides optimal fine chemical plants that reflect the customer's unique production processes by applying deionization and demetallization technology, precise control technology, clean technology and other engineering technologies we have accumulated in pharmaceutical engineering.
Commissioned and joint research facilities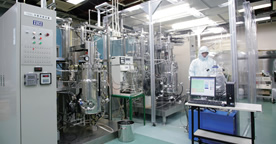 IHI has established the Bioengineering Laboratory at our Yokohama Office to assist its customers even from the early stage of their culture process development. The Laboratory could be applied to various culture processes, including microbe, mammalian and plant cells. The solution for cleaning, sterilization and scale-up could be obtained from such joint research with the customers.
Containment Experiment / Verification / Demonstration Equipment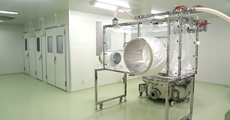 A "Pharmaceutical Containment Technology Laboratory" was established at our Yokohama Office to provide solutions relating to chemical hazards such as the confirmation of containment equipment performance and manueverability, pursuit of operational methods and support to find solutions relating to containment issues.
Inquiries for Products
Download Documents
Other Products