Reactors
IHI supplies chemical plant reactors and other equipment.
---
Reactors
HTS Reactor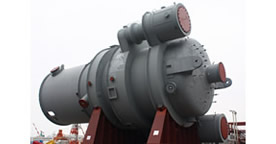 HTS reactors use Heat Transfer Salt (HTS) as the heat-transfer media. They are installed in the central units of plants that manufacture acrylic acid, methyl methacrylate, methionine, etc.
EO reactor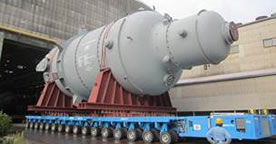 These are part of the core of monoethylene glycol plants that produce the raw materials for polyester textiles, PET resins, antifreeze, etc.
Other Products