What is "Turbocharger"?
Advantage of Turbocharger
Engine is a device that works as a power source for automobiles.
By using turbocharger, it will be possible to send more air to the engine.
The engine that gets a lot of air can make a bigger explosion and generate energy equal to or greater than a bigger engine.
By installing turbocharger, you can reduce fuel consumption and save energy without changing driving comfort.
Turbocharger is certified as the "IHI Group Environmentally Sustainable Products".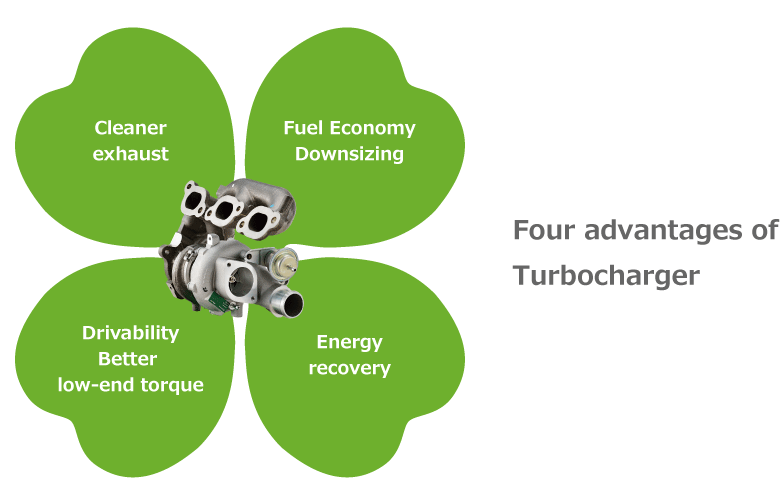 Construction of Turbocharger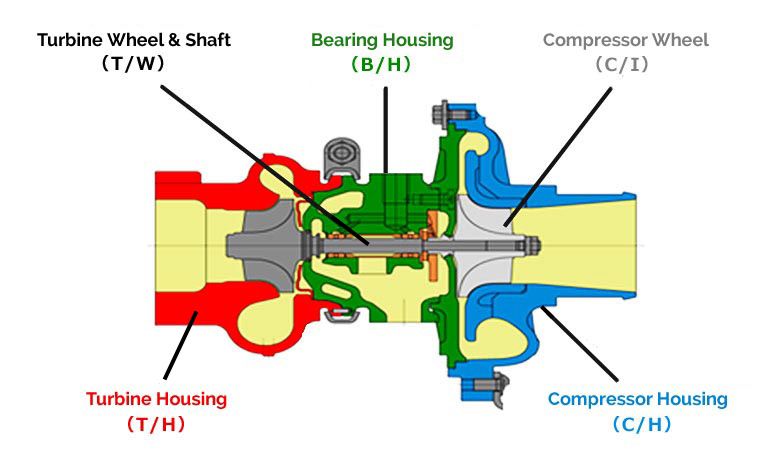 Turbochargers are precision mechanisms that rotate at a high speed of approximately 200,000 revolutions per minute at a very high temperature of approximately 900 degrees centigrade.
Turbocharger components must be made of high quality materials. Excellent processing accuracy and balance are also required.
If any of these are insuffcient, the turbocharger will not perform as desired, and may cause, in the worst scenario, engine failure.