Cryogenic products
We are proud to present to you our internationally renowned rotating machinery technologies that has been similarly applied in different fields such as jet engines, turbo chargers and compressors. Our rotating machinery technology particularly prides ourselves on our ability to handle cryogenic technology.
What is IHI cryogenic rotating machinery?
Our cryogenic rotating machineries are utilized for nuclear fusion reaction research facilities, particle accelerators as part of refrigeration system that can cool superconducting power equipment or magnets to ultra-low temperatures close to absolute zero.
Up to date, IHI in collaboration with major Swiss engineering company, Linde Kryotechnik AG, joint orders were successfully received for 4 sets of 1.8K helium cooling devices for CERN's (European Organization for Nuclear Research) Large Hadron Collider.   
At present, IHI is collaborating with ITER(International Thermonuclear Experimental Reactor) about another refrigeration system.    
IHI's advanced technologies for User benefit
High efficiency impeller by CFD analysis
The design of the impeller has been optimized for high efficiency using the state of art CFD analysis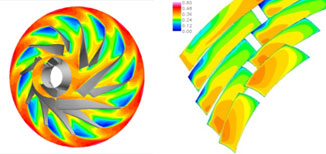 Optimized casing design by FEM analysis
High thermal insulation efficiency and pressure capacity is enabled through the use of optimized design of low temperature casing

Thermal insulation casing by IHI in-house technology
The insulation technology used at cryogenic temperatures in products is one of most important technologies. IHI's thermal insulation casing allows maximized insulation efficiency.

Examples of IHI cryogenic rotating machineries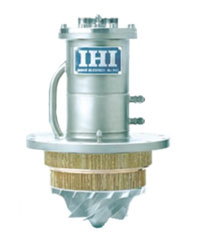 Cold compressor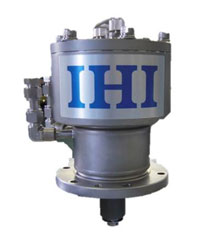 Circulation pump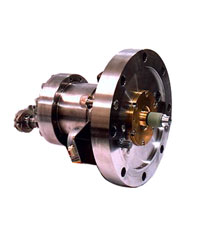 Turbine
Proven track records
This includes the cold compressor used for cryogenic helium refrigeration unit of Large Hadron Collider (LHC), which led to the discovered discovery of the Higgs Boson particle by CERN(European Council for Nuclear Research). We have continued to deliver plenty of cryogenic rotating machineries to leading global major institutes.
---
IHI is constantly striving to develop customized cryogenic rotating machineries. For requests pertaining to the development of cryogenic rotating machinery, please feel free to contact us.