IHI Launch Pad
IHI Launch Pad is the facility to incubate new business with various companies,
organizations and IHI Group to make partnerships
and grow together through Open Innovation.
IHI Launch Pad supports to develop new businesses by connecting IHI Group with various excellent technologies, business models, and human resources in North America, and provides new value to customers and society. Also, IHI Launch Pad helps the business expansion of partners, and contributes to North American Ecosystem.
IHI Group has developed three new businesses over the past four years through Open Innovation in North America. All of them have "Win-Win-Win" relationships among customers, partners and IHI Group. IHI Launch Pad will accelerate such activities.
Scheme
IHI Launch Pad accelerates Open Innovation by taking advantage of Silicon Valley Ecosystem as well as being a part of the ecosystem.
In Silicon Valley, many startups are creating new businesses every day. Under such circumstances, various stakeholders including investors, acquire new knowledge and insight every day to support the development of new businesses.
IHI Launch Pad supports to develop new businesses that IHI Group and North American Ecosystem jointly create by implementing "business strategy planning, partnering, product development & demonstration" while utilizing the knowledge and insight cultivated in this area.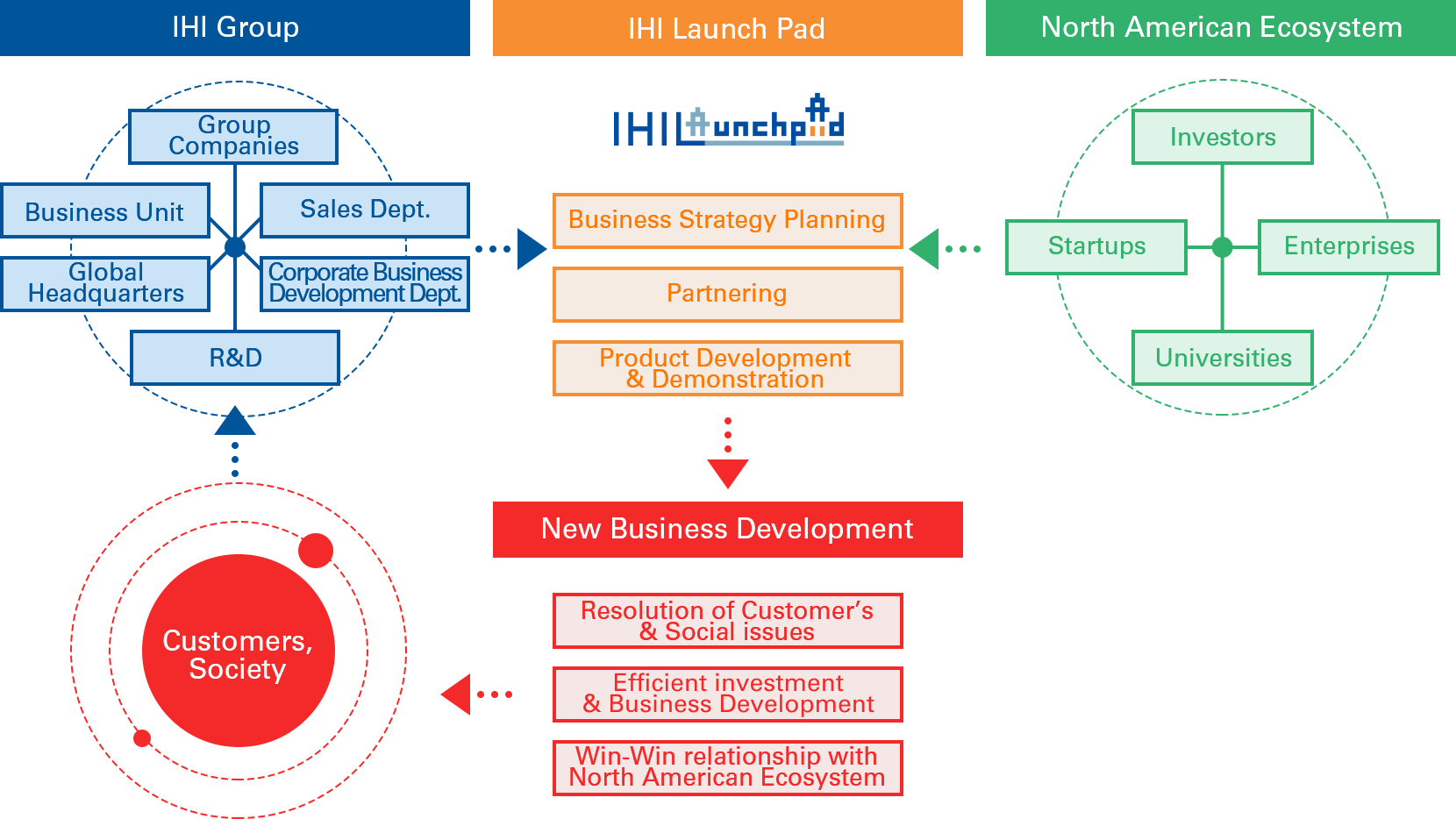 Activities / Supports
With design thinking and lean startup methods, IHI Launch Pad supports business development between IHI Group and partners to ensure optimal investment efficiency and speedy & flexible follow-up to meet the needs of customers and society.
IHI Launch Pad provides various supports depending on the phase of business development.
Business Idea Creation

Technical & business informationBusiness proposalWorkshop

Business Feasibility Study

Education program for business developmentMarketing

Business Development

PartneringPoCInterviews with investors

Product Development

Product developmentService development

Commercialization

Business expansion in North America
Please click here for

details of our activities.
Floor Map
IHI Launch Pad has two facilities, "Open Office" and "R&D Garage".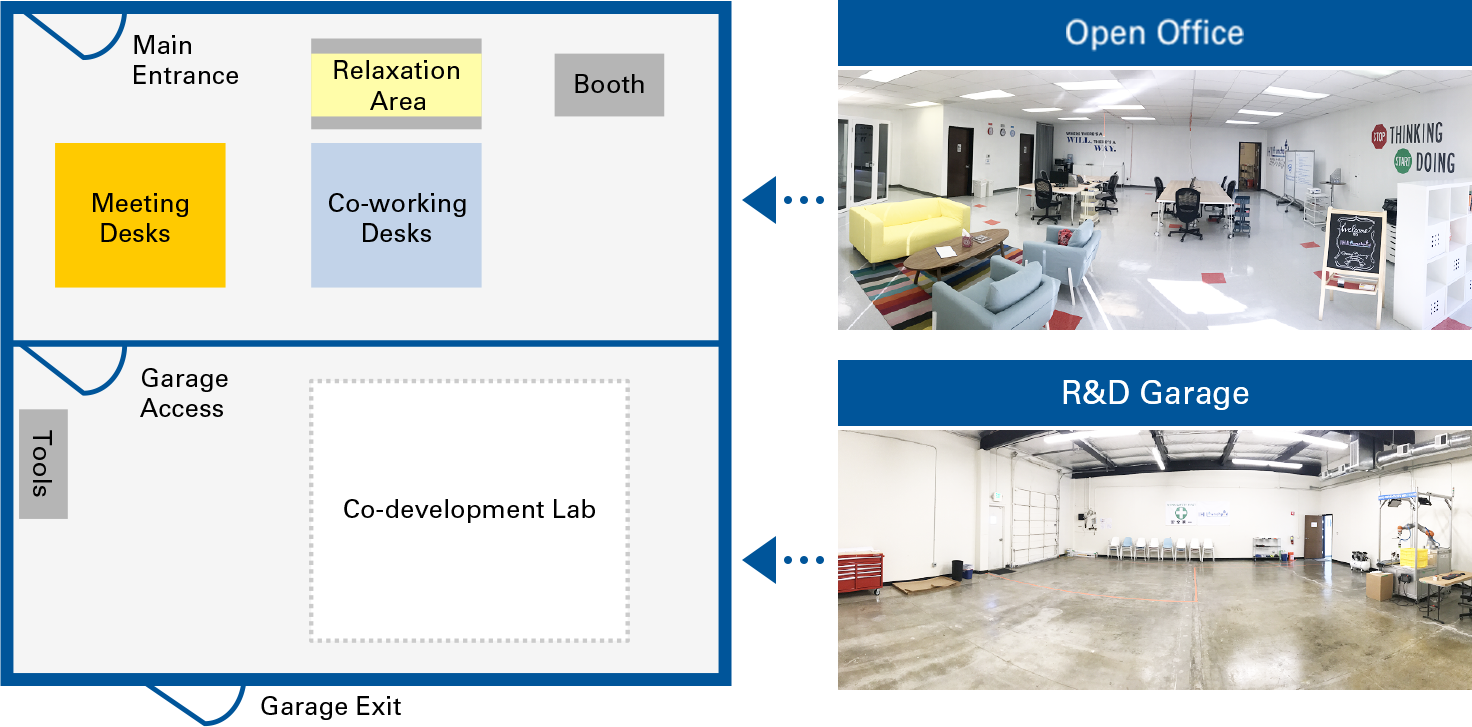 Open Office is designed to allow customers, partners and investors to freely visit and talk about their business in relax.
R&D Garage enables technical verification and Proof of Concept with partners. And using concept products, we make demonstrations to customers and work together to solve their problems.
Access
Address:
963 Industrial Road, Suite D,
San Carlos, CA 94070, USA
Business hours:
9:00-17:00 from Monday to Friday
News & Events
2020/4/1
Our Website Opened
Contact
If you have "pain points" to be solved together, or if you are having difficulties for your business development, please feel free to contact us at any time.