News
2019
28-31/OCT/2019
IHI Parking System participated in Thailand Building Fair 2019
IHI Parking System participated in Thailand Building Fair 2019 on 28-31 October for 4 days. This time concept is [SMART CITY SOLUTION WEEK 2019] which presented about parking system and IHI products, also related business (our partner Jowit Co.,Ltd.) by using the parking model to explained and we expected that it will be easy to recognize about our product that has high safety and quality. We hope that the visitors will understand more about our splendid parking system and IHI products.
Thank you for everyone cooperation and assistance. We look forward for your support for IHIAPT PARKING GROUP.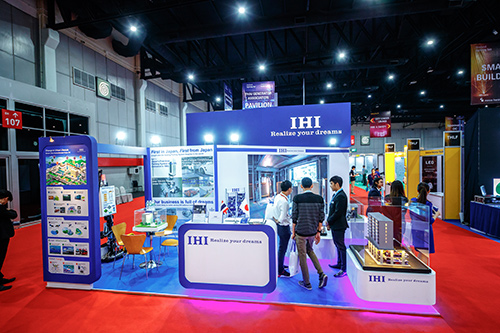 01/FEB/2019
IHI Parking System delivered IHI Elevator Parking to THE LOFTS ASOKE (Luxury Condominium)
On 1st February 2019, 3 high-rise elevators parking system were delivered to Raimond Land, a leading developer of luxury condominium in Bangkok. Parking space are 212 cars which including motorcycle pallet 10 units. During the installation time, we received a high evaluation that there was no major accident and our safety awareness was high. Many of Raimond Land staffs participated in system training for understanding operation control of IHI parking system. We will continue to provide safety and high quality of parking system to our customers.