Outline
We possess 3 graphitization production facilities within Japan. We can meet specifications required by our customers and provide a wide range of temperature processing between 1,000°C and 3,000°C.
Suitable for the most advanced carbonization and graphitization processing such as graphite anode materials for lithium-ion battery.
Please feel free to contact us.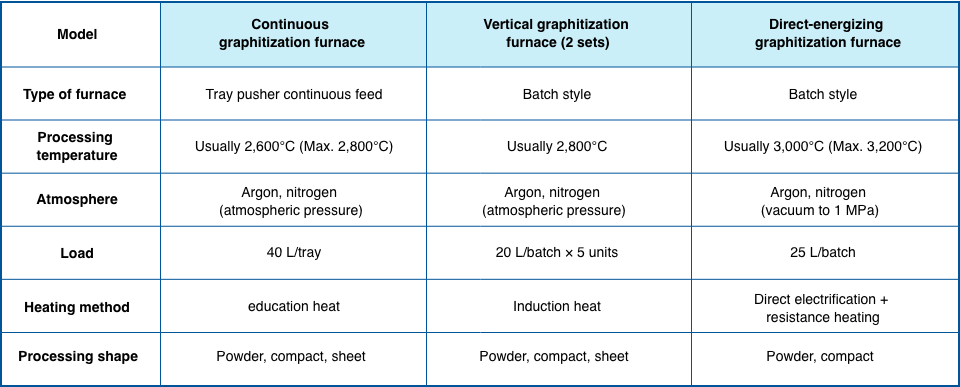 Induction heating continuous graphitization furnace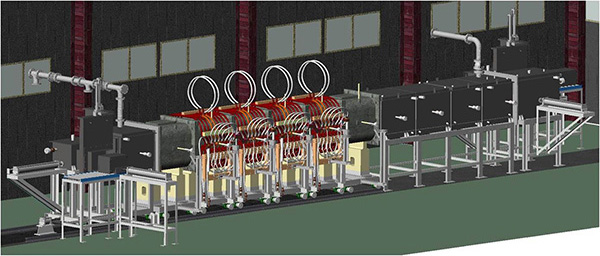 Application
Graphitization processing for negative-electrode LiB

Other graphitization processing for graphite materials
Specification / Load

Vertical induction heating graphitization furnace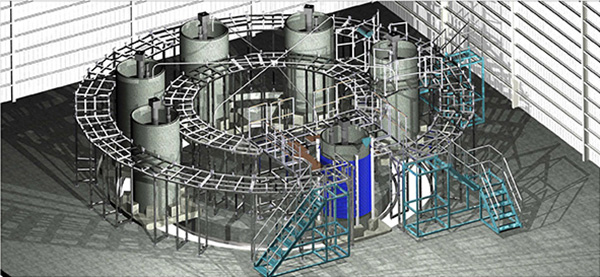 Application
Graphitization for low volatile matter materials

Other thermal processing

Burning and graphitization of solid material
Specification / Load

Direct energizing type graphitization processing (hybrid hot-press)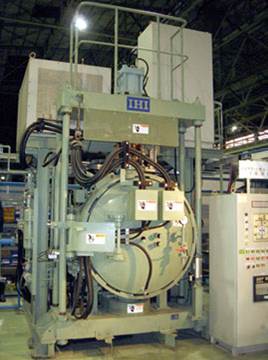 Application
Graphitization processing for negative-electrode LiB

Other graphitization processing for graphite materials
Specification / Load