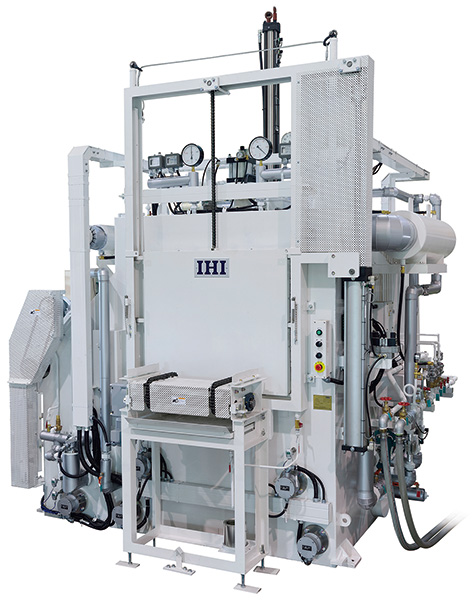 Features
Safety

All process for degreasing is under vacuum and with no danger of firing and explosion.

Energy-saving

Low temperature treatment all below 120 ℃.

High Quality

All soiled solvent is collected and regenerated in the distiller under a reduced pressure.
Any gathered grease is to be condensed and drawn out.
Remarks:
Actual drying time is depending on treated products.
After installation, commissioning and instruction are necessary before hand over.
Period for ancillary work, optional item and loading test shall be additionally considered.
Process flow

Standard specifications