IHI to License out SPB LNG Containment Technology to Samsung
On 16 March 2004, IHI Marine United Inc. (IHIMU), Japan and Samsung Heavy Industries Co., Ltd. (SHI), Republic of Korea, have signed License Agreement on IHI-SPB LNG Containment System at SHI's Geoje Shipyard.

This Agreement enables SHI to build and sell LNG carriers, Offshore LNG Storage Structures including FPSO and FSRU equipped with IHIMU's proprietary Self-supporting Prismatic-shape IMO Type B LNG Containment System (SPB System) with Stainless Steel 304 material(*Note) to its world-wide customers under the License by IHIMU. Synergy of SHI's extensive experience in building LNG carriers and cutting-edge IHI-SPB technology will provide the cost competitive and the most reliable solutions for LNG chains growing rapidly in the public tendency to prefer the earth environment-friendly energy.

Advantageous Features of SPB System
●Wide & Flat Upper Deck to enable installation of topside plant
●No Sloshing with internal bulkheads construction to enable part cargo operation
●IHIEasy Operation and Less Maintenance:
            ○No differential pressure control
            ○No heating coil requirement
            ○Accessibility to the hold space between inner hull and cargo tank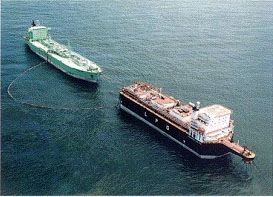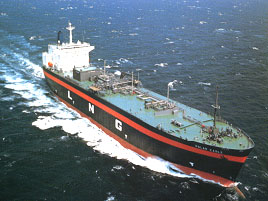 *Note : IHIMU had obtained the "Approval in Principle" from American Bureau of Shipping (ABS), Lloyd's Register of Shipping (LRS), Det Norske Veritas (DNV), Nippon Kaiji Kyokai (NK), Bureau Veritas (BV) and United States Coast Guard (USCG) for LNGC and floaters using Stainless Steel (SUS304) material already. Application of SUS 304 material to SPB System will strengthen the competitiveness thanks to less material cost, no major investment in shipyard facility and effective production by steel-like weld-ability.