Technology

IHI's technology has faced social issues
and evolved along with social development
Under the catchphrases "Develop technologies that continually attract our customers"
and "Evolve both our partners and us through close collaboration,"
we strive to develop technologies that offer new value to society.
IHI ENGINEERING REVIEW
The latest edition of IHI ENGINEERING REVIEW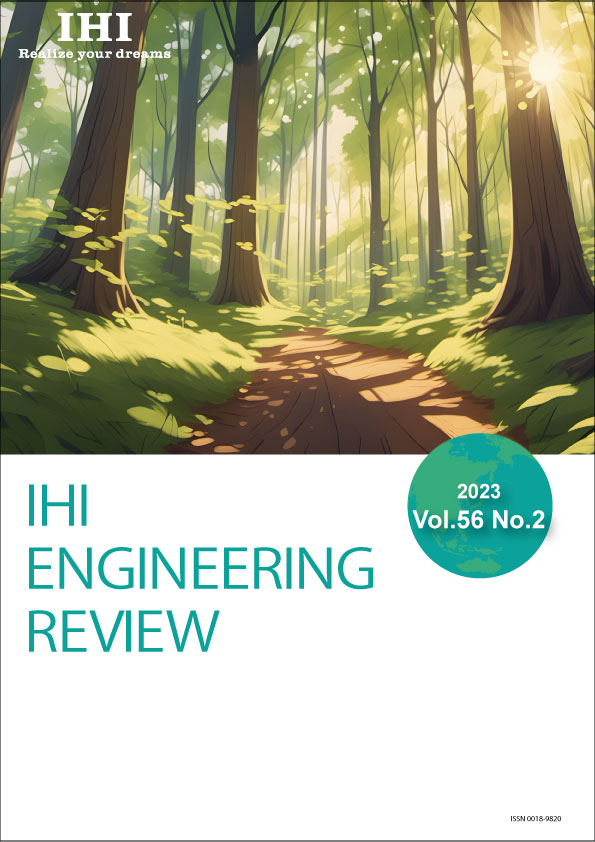 Vol.56 No.2
IHI Engineering Review, a public relations journal on technologies of the IHI Group, will globally inform its technology and business development activities.
This issue focuses particularly on efforts to realize a sustainable society. Imagining a future world beyond SDGs, the IHI Group has been developing various technologies to reduce environmental burdens.
Search for Articles
Search for Articles by Business/Technology
Search by Business

Search by Technology

Keyword Search
Searches can be done using free words such as names of products or technologies.
Featured Articles
Recommended articles from IHI ENGINEERING REVIEW
Inquiries about technical information