IHI Aerospace Provides Hayabusa2 Re-Entry Capsule Support
IHI Corporation announced today that subsidiary IHI Aerospace Co., Ltd., provided support for the Hayabusa2 spacecraft re-entry capsule, which landed in Woomera, Australia, on December 6. The return to Earth completed a six-year, 5-billion-kilometer trek. IHI Aerospace participated in the capsule's development for the Hayabusa2 Project of the Japan Aerospace Exploration Agency (JAXA).
The Hayabusa2 probe surveyed the Ryugu asteroid and took samples. The capsule re-entered the Earth's atmosphere at around 12 kilometers per second, with a surface temperature nearing 3,000°C. IHI Aerospace drew on its rocket development expertise to contribute to the capsule program in various ways. These included developing and manufacturing the heat shield and parachute deployment mechanism and integrating the parachute within the capsule. The company also assisted the JAXA team that undertook recovery, safety, and disassembly procedures for the capsule in Woomera.
As well as working on the capsule, IHI Aerospace developed mechanical systems and provided integration support for the Impactor. This shot a metal projectile into Ryugu to create a crater from which the Hayabusa2 probe could collect subsurface samples. Meisei Electric Co., Ltd., another IHI subsidiary, developed a digital camera for Hayabusa2's DCAM3 (Deployable Camera) system, which captured collision images. It also created the NIR3 (Near-Infrared Spectrometer) that analyzed surface minerals. The goal here was to learn more about how water originated during the formation of the solar system. Meisei Electric thereby contributed to the success of a mission that sought to better understand how the solar system and life itself began.
The IHI Group will continue to contribute to Japan's space development through its technologies, employing advanced engineering capabilities to resolve social issues and help the Earth and humankind to flourish.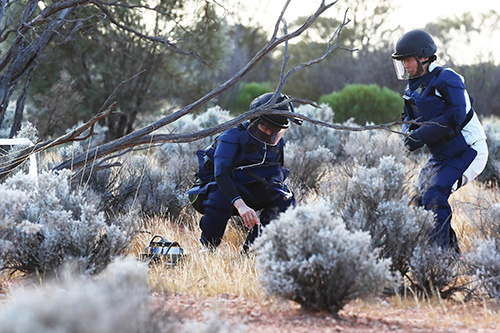 Recovering capsule in Woomera (©JAXA)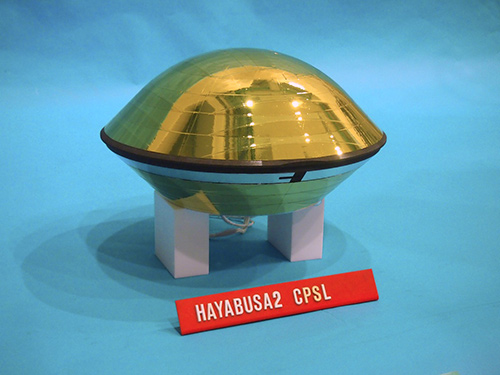 Hasabusa2 capsule (©JAXA)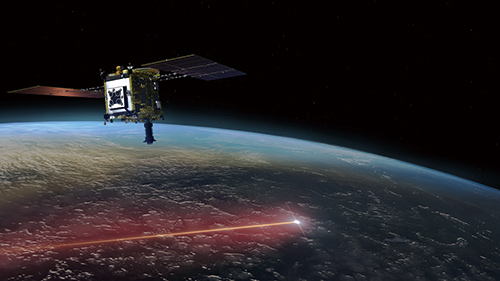 Computer-generated image of Hasabusa2 capsule separation (©JAXA)