Parking
Since installing Japan's first tower parking system in 1962, IHI has drawn on its experience, reliability, and proprietary technology to perfect these products. We look to introduce parking systems with smaller environmental footprints as well as other new types of parking systems. We will continue to provide optimal parking solutions in the years ahead.
---
Parking Systems
Multi-storey parking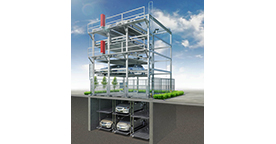 Multilevel parking has become essential to providing parking spaces in lomited spaces. We provide a wide lineup of multilevel parking systems to meet various customer needs.
Self-driving-type parking building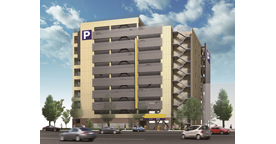 IHI's parking system line-up includes low-cost basic parking lots and free-plan parking lots constructed with the conventional method. Demand for these types of parking systems has been increasing for commercial establishments.
Links
Inquiries for Products
Contact
Download Documents
Other Products