Environmental Monitoring
IHI has a wide variety of products for Environmental Monitoring.Surface meteorological observation system represented by AMeDAS which is operating in Japan Meteorological Agency.Visibility meter is used for measuring the visibility in port, coastal area, mountain and highway.Information as the basis of the weather forecast, upper-air observation system of radiosonde to observe meteorological data of up to about 30,000 meters from the ground.These products have contributed to all of you through weather observation.
---
Weather Observation Devices
RS-11G GPS radiosonde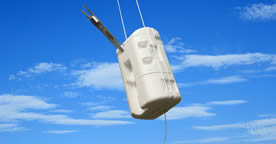 GPS radiosonde is an upper-air sounding instrument which is lifted up by balloon.
And it measures various types of meteorological data; wind speed, wind direction, pressure, temperature and humidity
RD-08AC GPS Sonde Receiving System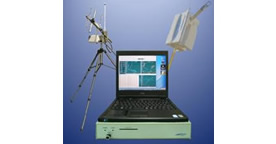 With features customized for research application in universities, etc., this system is significantly lower in cost compared with conventional GPS sonde receiving systems. Only available for purchase by academic users.
Automatic Radiosonde System (ARS)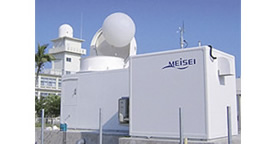 ARS (Automatic Radiosonde System) can be loaded with up to 16 radiosonde, and is a system which allows the balloon to be filled with hydrogen gas and Iaunched with unmanned operation in accordance with a schedule.
Automated Meteorological Data Acquisition System (AMeDAS)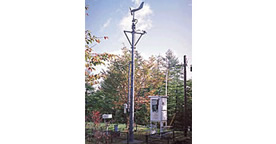 AMeDAS is an unmanned weather observation system which automatically sends the data it has acquired via phone line.
WINS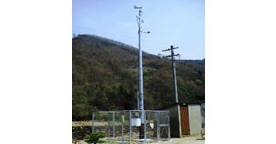 WINS can be standardly equipped with the following 8 sensors – wind sensor, solar radiation, temperature sensor, relative humidty, barometer, rain gauge and snow gauge. It enables sophisticated climate observation and is used in all applications, including agricultural, fire-fighting, disaster prevention and research.
Backscatter Visibility Meter TZE-4A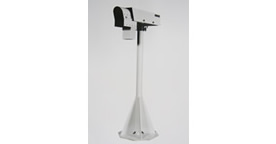 This device uses light to detect and measure the visibility hindrances in the field such as fog or snow and output analogue output and alarm contacts.
Links
Other Products