IHI Group Research and Development
Open Innovation
Our group technology strategy focuses on R&D based on the three megatrends of "Diversifying Social Infrastructure", "Accelerating toward advanced information and communication era", and "Increasingly Complex Global Economy". To achieve this, IHI collaborates with businesses, national government bodies, universities, and other customer entities in the drive to build new value.
---
Topics
Master Research Collaboration Agreement with A*STAR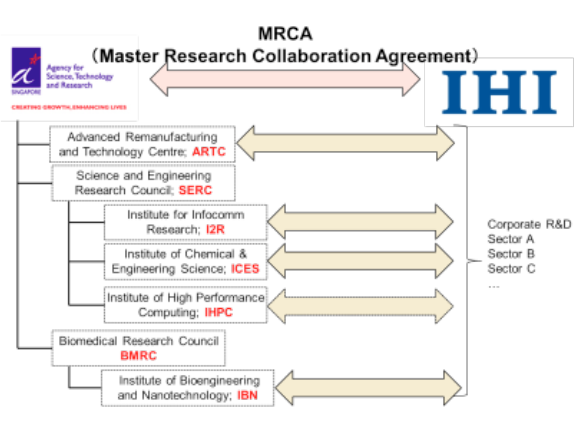 IHI has signed a Master Research Collaboration Agreement (MRCA) with Singapore's national Agency for Science, Technology And Research (A*STAR) , to drive R&D in science and biomedical sectors. The extensive range of R&D activities will involve A*STAR's Institute of Chemical and Engineering Sciences (ICES), Institute for Infocomm Research (I2R), Institute of High Performance Computing (IHPC) and Institute of Bioengineering and Nanotechnology (IBN).
---
Development of High Performance Catalysts for Synthetic Gas Process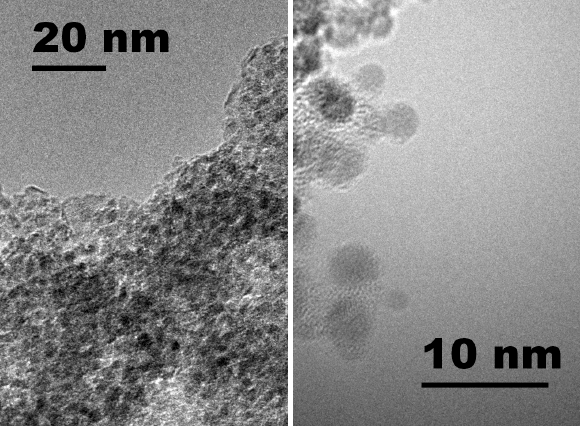 IHI has collaborated with the Institute of Chemical and Engineering Sciences (ICES) on the creation of unique and high performance catalyst to be applied in IHI's new chemical process . This process shall convert biomass or low rank coal into synthetic fuel or chemical feedstocks.
---
Junction Safety System using IHI 3-D Laser Radar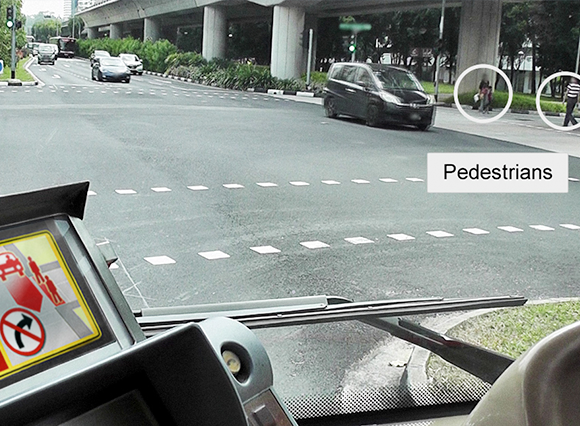 IHI has launched a social experiment using 3DLR (3-dimensional laser radar) for the application of intelligent transportation systems. The goal was to create a safe driving support system that would reduce traffic accidents. We have incorporated various ideas and requests in building advanced traffic information management systems in the lead-up to Intelligent Transportation Systems World Congress 2019, which Singapore will host.
---
Member of Advanced Remanufacturing Technology Centre (ARTC)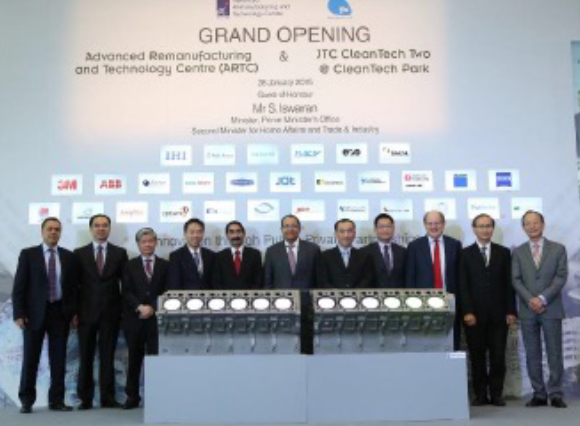 IHI is one of the Anchor/Tier 1 member of the ARTC (Affiliate company of A*STAR), and shall proceed to participate in various research topics focusing on Additive Manufacturing (AM), Surface finishing, Robotics and Cutting work. Currently, 7 projects are being conducted.
---
Production of Next Generation Jet Fuel from Algal Oil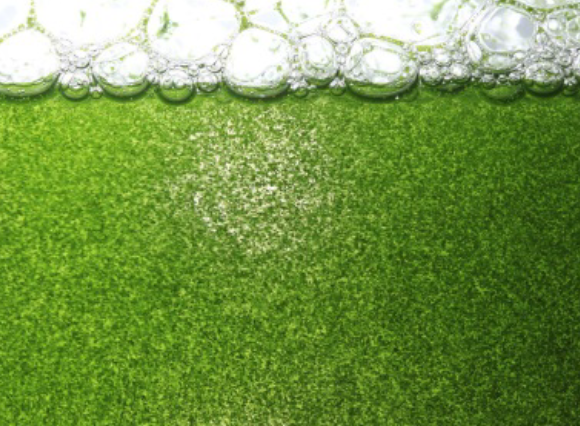 IHI has successfully cultivated a robust strain of algae with high yield, with the long term objective to produce cost competitive jet fuel for the aviation industry. The cultivation process has been validated using open pond cultivation facilities in Japan, and pilot scale operations are proceeding in South East Asia.
---
IHI Engineering Review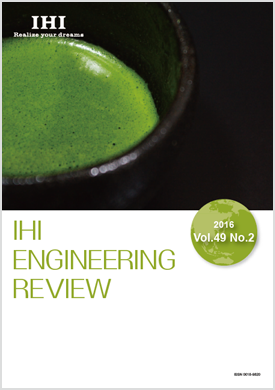 For further information, you can find out about our recent R&D activities in the biannual publication, "IHI Engineering Review". You can find past editions here.
---
IHI Tsunagu Lab

We established the IHI Innovation Centre at our Yokohama Works in November 2014 to drive open innovation with technical attaches at three sites around the world. The facility has stepped up innovation efforts by engaging with visiting customers from Japan and around the world through its Collaboration Area and Inspiration Area.