Automotive
Turbochargers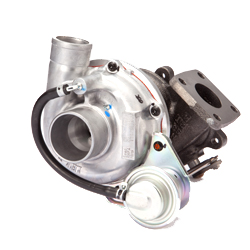 Turbochargers forcibly propel air to the engine to boost engine power. IHI provides a series of superchargers, ranging from large engine models for vessels and land-based power generators to small engines for automobiles. In particular, IHI has produced more than 36 million turbochargers and superchargers for automobiles. IHI is a global turbocharger supplier, with overseas production and sales bases in countries and regions such as the United States, Europe, Thailand and China.
Heat / Surface Treatment Equipment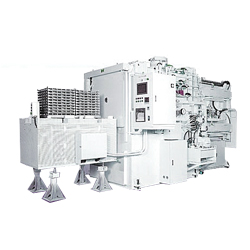 IHI installed the first vacuum heat treatment furnace in Japan for the aerospace industry. Later, thanks to synergy with industrial furnace technology, heat treatment has spread to various industries including automobile and construction machinery. Today, IHI supplies various heat treatment equipment and engages in the heat treatment process business. Furthermore, IHI introduced latest plasma and MS coating technologies into thin-film coating and surface treatment equipment in the early stages, which have been utilized in various fields such as engine parts for automobile and aircrafts.
Other Products