Environment
Waste-to-Energy Plants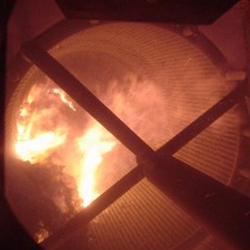 IHI has delivered numerous biomass treatment facilities such as municipal waste incineration facilities and industrial waste treatment facilities. Amongst these, the advanced IHI water-cooled Rotary Combustor boasts an excellent heat recovery efficiency, low maintenance costs and easy operability. We also have a solid track record in delivering other types of facilities, including fluidized-bed incinerators, waste drum shredding systems and various types of resource recycling facilities
Wastewater Treatment Plants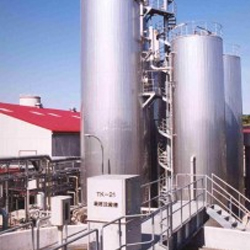 IHI engineers, constructs, operates and maintains anaerobic wastewater treatment equipment (UASB reactors, IC reactors) for industrial wastewater applications, and various water treatment equipment for municipal sewage facilities.
Our IC reactor is a high speed anaerobic effluent treatment system featuring a fermentation bio-reactor, that generates methane biogas from anaerobic organisms. By effectively utilizing the biomass from wastewater, it is the ideal solution to "achieve energy production through water treatment".
Compressors (Reciprocating and Centrifugal)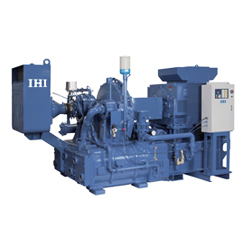 Compressors are crucial equipment for plants. IHI's line-up varies from centrifugal (turbo) air compressors and process gas compressors. To meet customer needs, IHI compressors are also energy-efficient, maintenance-friendly, and environmentally-friendly.
Separators & Dehydrators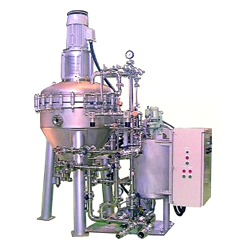 IHI provides a series of compact equipment required at waste water treatment facilities or plants for dehydration of waste water. IHI's line-up includes Screw Decanter Centrifuge with a lot of delivery reference, environmentally-friendly PD Dehydrator (generates little vibration, noise and odour) and Belt Press Dehydrator with great dehydration performance.
Filters (Decanters & Centrifuges)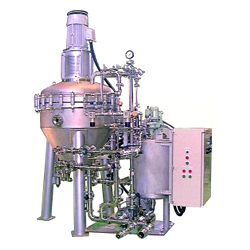 IHI provides a wide series of compact and packaged machinery required at plants as utilities, which includes separators and filters used to separate solids from liquids as well as compressors. As for separators, IHI's line-up includes all-purpose Screw Decanter Centrifuge, environmentally-friendly PD Dehydrators that generate little vibration, noise and odour, and Guinard Centrifuge with excellent dehydration capacity to flexibly meet various customer needs.
Other Products