Urban Development
3-D Laser Radar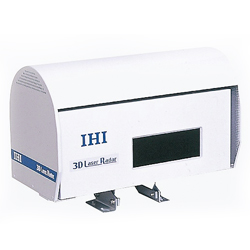 3D laser radar detects the location and movement of every object in real-time independent of light and weather, even at night and under bad weather.
3D laser radar was introduced a lot as level crossing obstacle detection system, and introduction was started more as monitoring system in the road safety system. In addition, the application to various fields is possible such as the object recognition by the robot eye under the bad environment, the invasion monitoring of the important institution, the soundness diagnosis of the structure.
Shield Tunnelling Machine
Most subway and submarine tunnel construction projects use shield tunnelling machines. As a leading manufacturer of such tunnelling machines, IHI has been developing and releasing various designs, including one of the world's largest large-diameter and combination shield tunnelling machines that significantly boost tunnel construction efficiency.
Mechanical Car Parking Systems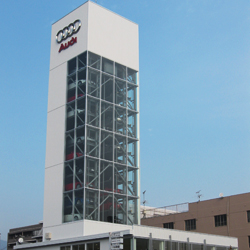 Since 1962 when we delivered Japan's first tower parking, IHI has supplied highly sophisticated parking systems with its unique technologies. We continue to strive through R&D activities to supply ecological and innovative parking systems based on our many years of experience which are optimally tailored to customer needs.
Steel Bridges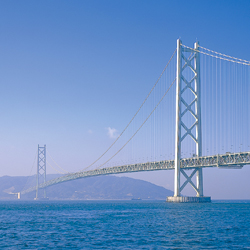 IHI provides various types of bridges such as suspension, cable-stayed, rigid-frame and girder designs, in accordance with the construction environment and purposes.
In Japan, we participated in major construction projects such as the Great Seto (Seto Ohashi) and Akashi Kaikyo bridges. We have also participated in major overseas bridge construction projects, including the Second Bosporus Bridge and Golden Horn Bridge projects in Turkey, the Carquinez Bridge project in California in U.S.A., and the Binh Bridge project in Vietnam. IHI has also constructed numbers of pedestrian bridges to boost pedestrian safety.
Other Products