Space
Meteorological & Disaster Prevention Systems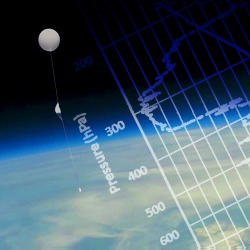 Weather changes have tremendous impacts on our daily lives. Meisei's weather observation system accurately reports the change of weather. It contributes to the long-term weather forecasts for disaster prevention, agriculture and fishery purposes. Meisei's technology allows observation of weather from the ground surface to 30,000 m above the ground. These measurements include environmental measurements of ozone,and carbon dioxide concentrations in addition to the general weather information of wind, precipitation, temperature and humidity. 'Environment' is a keyword for any business of today. Meisei's products help to issue weather information customized and optimized to diversified objectives, depending upon the needs of customers.
Meisei's 'water management' technology including telemeter (water level/rainfall) systems, water discharge warning systems, and others is used in dam control in the upper stream, in river control in the midstream and in water safety control in the downstream of rivers in populated areas, as well as in flood and disaster prevention control systems. Through this monitoring technology, people's lives and property are protected.
Meisei's technology plays an important role in maintaining the operational reliability of seismic monitoring systems that control information and data related to the pattern and peak acceleration of seismic waves, seismic intensity, magnitude, and epicentre information.
Systems for Satellites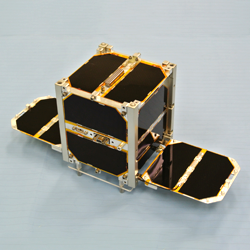 Neutron monitoring instruments, developed by Meisei, are employed in the American experiment and habitation module installed in the International Space Station (ISS). Meisei is the first Japanese manufacturer of space observation units to be used by the ISS. Meisei is currently developing, designing and manufacturing scientific observation instruments and other units that are to be equipped in 'Kibo', the Japanese experiment module installed in the ISS. Meisei has more than 2,700 of its electronic instruments installed in space rockets. Meisei is contributing to the exploration of the limitless universe.
Other Products