IHI Selected in the FTSE Blossom Japan Sector Relative Index
The IHI Group (hereinafter, "IHI") has been selected for inclusion in the FTSE Blossom Japan Sector Relative Index.
The FTSE Blossom Japan Sector Relative Index is created by global index provider FTSE Russell. It reflects the performance of Japanese companies that demonstrate strong environmental, social and governance (ESG) practices relative to their respective sectors and is designed to be sector neutral. To promote the transition to a low-carbon economy, companies with particularly high greenhouse gas emissions are included only if their improvement efforts are positively evaluated using the TPI Management Quality Score*.
IHI is seeking to "create a world where nature and technology work in unity" and achieve a socially and environmentally responsible management with values rooted to ESG. Our ESG management considers the following to be material issues for our objectives: implementing global climate change countermeasures, respecting the human rights of people involved in our business operations, maintaining a diverse and inclusive workforce as a driving force of value creation, and securing stakeholder trust with earnest corporate management.
IHI will continue to address various social issues based on the above material issues, creating social value and enhancing corporate value.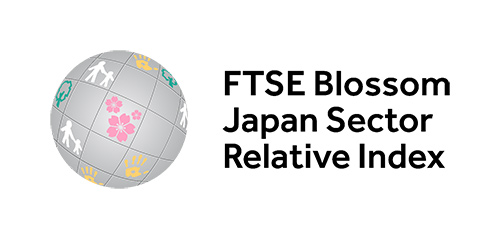 *TPI (Transition Pathway Initiative) Management Quality Score: An assessment of the quality of a company's management of its greenhouse gas emissions and the risks and opportunities associated with the low-carbon transition
Related Links
FTSE Blossom Japan Sector Relative Index
https://www.ftserussell.com/products/indices/blossom-japan
IHI Group's ESG Management
https://www.ihi.co.jp/csr/english/esg/