IHI Subsidiary Launches Australian Microgrid Decarbonization Study

IHI Corporation announced today that IHI Engineering Australia Pty Ltd (IEA) has embarked on a feasibility study for microgrid decarbonization projects in Bamaga and Thursday Island in the far north of Queensland. This study is for Energy Queensland Limited subsidiary Ergon Energy Network (Ergon), an electricity distributor that serves more than 750,000 customers across the state, including in 39 off-grid communities.
The study will evaluate solar and wind power facilities and storage battery systems, which are key decarbonized power distribution components. IEA will validate the designs of energy management systems that would simultaneously control such components. It will collaborate with Renova, Inc., a leading Japanese developer and operator of renewable power plants, in appraising renewable energy.
In 2021, IHI and CS Energy Ltd, another Queensland-based company, completed a joint feasibility study for the Kogan Hydrogen Demonstration Project, which aims to produce carbon-free hydrogen from a solar power feed for local consumption and export. In March 2022, CS Energy entered into an engineering, procurement and construction contract with IEA for the Kogan Hydrogen Demonstration Plant.
IEA's feasibility study will draw on expertise that IHI has accumulated from developing and operating the Soma IHI Green Energy Center in Fukushima Prefecture, which also incorporates an energy management system for local production and consumption.
Ergon is committed to decarbonising remote communities, like Thursday Island and Bamaga, by reducing their reliance on diesel power and increasing renewable generation options as it has in Doomadgee, Mapoon, Pormpuraaw, the Northern Peninsula Area, Birdsville and Bedourie.
IHI will help materialize a carbon-neutral economy in 2050 by innovating energy management technology to streamline renewable electricity distribution while creating technology to harness hydrogen and ammonia and building a supply chain.
 
Microgrid decarbonization project locations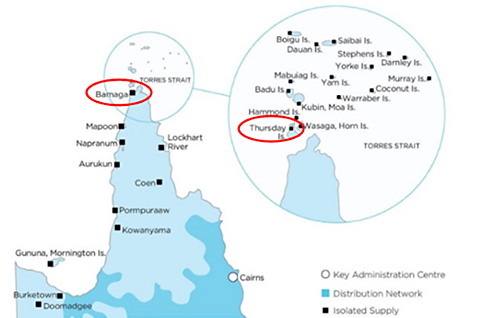 IHI's hydrogen and ammonia value chain concept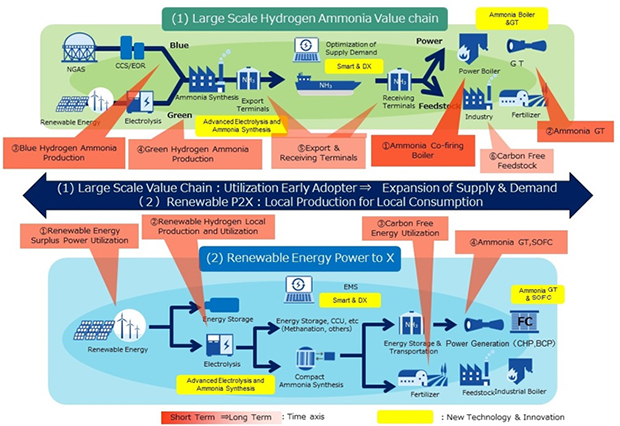 Related news releases
February 3, 2021 – IHI starts Joint Feasibility Study on "Kogan Hydrogen Demonstration Project" with CS Energy for carbon free hydrogen production and sale in Australia
https://www.ihi.co.jp/en/all_news/2020/resources_energy_environment/1197001_2032.html
March 29, 2022 – IHI and Subsidiary Sign EPC Contract for Demonstration Plant at Australian Carbon-Free Hydrogen Project
https://www.ihi.co.jp/en/all_news/2021/resources_energy_environment/1197717_3360.html