Shell Type Roller Gate
Ishikarigawa Head Work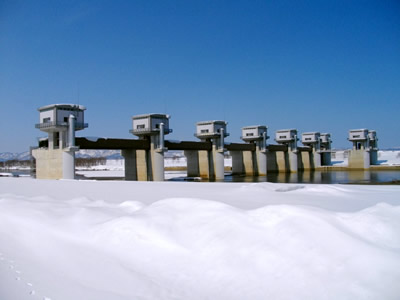 | | |
| --- | --- |
| Client | Hokkaido Regional Development Bureau |
| Equipment | Head Work |
| Size | W42.0m * H4.62m |
| Completed in | 2012 |
| Location | Hokkaido Prefecture, Japan |
Kawakami Head Work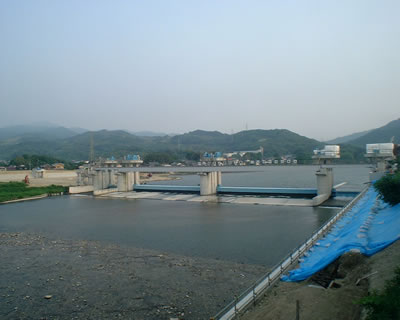 Client
Kyusyu Regional Agricultural Administration Office
Equipment
Head Work
Size
W37.0m * H2.2m
W12.0m * H2.4m (with Flap Gate)
Completed in
2006
Location
Saga Prefecture, Japan
Jukkaza Gate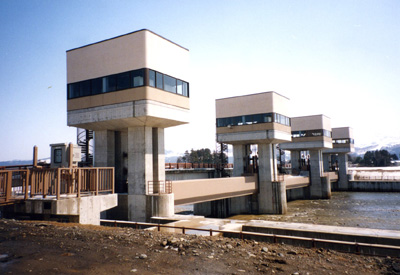 Client
Nigata Prefecture
Equipment
Head Work
Size
W27.2m * H2.55m (with Flap Gate)
W27.2m * H2.65m
Completed in
1999
Location
Nigata Prefecture, Japan
Shell structure roller gates for agricultural water intake. One of three gates has a flap gate on the gate to regulate flow rate.
Naruka Great Weir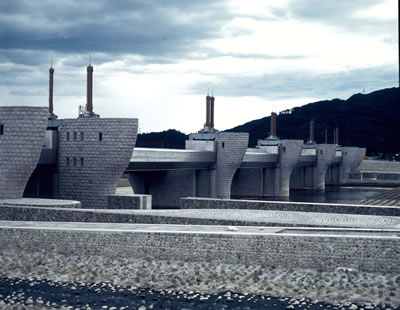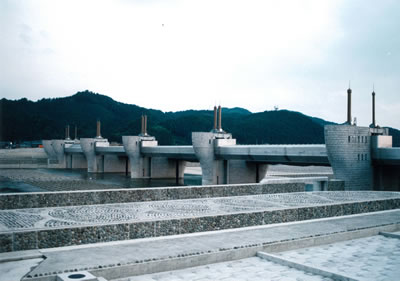 Client
Kinki Regional Bureau
Equipment
Weir
Size
W43.35m * H5.7m (with Flap Gate)
W16.85m * H5.7m (with Flap Gate)
Completed in
1996
Location
Fukui Prefecture, Japan
Environment-friendly view by deleting horizontal extensions from piers.
Other Products