Service & Maintenance
Avoiding Trouble
Periodical inspection service
Providing with periodical inspection service and precautionary measures for system deterioration(cost service / free service), we promise a saver system operation that will realize customer`s safety and relax.
Maintenance Support Service
IULINK Maintenance Support Service – Connecting IHI and Users
By analyzing large quantities of equipment operational data collected by ILIPS*, breakdowns can be predicted and/or avoided. Furthermore, on a customer-exclusive website, we provide information such as operational status and maintenance history, and share schedules, in order to further enhance communication
between our customer and Service Center.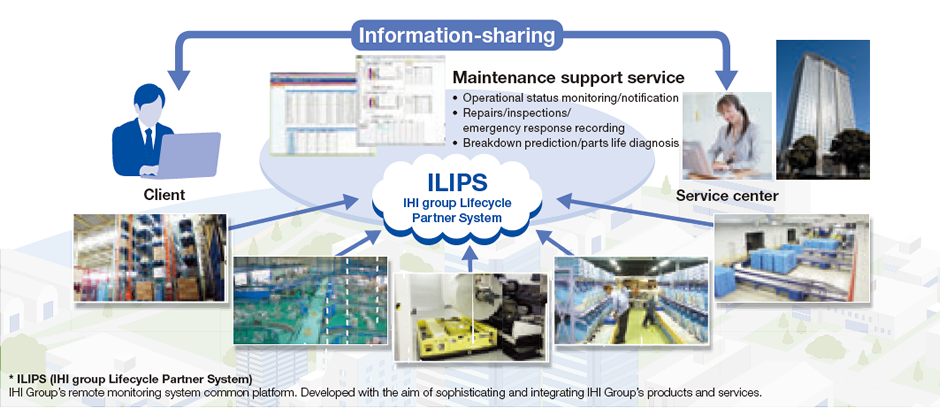 Trouble Prediction service
We can predict trouble by analyzing the operation information and trouble record collected from the remote observation service system(ILIPS) . 
Safety precaution will keep our customers from unpredicted system spot and following accidental cost.
System maintenance service
Supporting the main computer and surrounding equipment.
Other Products