Service & Maintenance
Maintenance Service
To keep the automated storage in good condition, periodical inspection and maintenance are significant.
IHI Logistics and Machinery Corporation with high technology and wide experience, not only keeps good condition of the automated storage but provides 24hours service response system if trouble happens. We want to be always with our customers whenever and wherever they are.
Service Menu
Customer`s happiness is our happiness.
To realize it, IHI logistics and Machinery Corporation focus on thorough training and education of our service technician.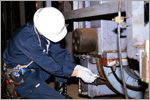 Providing with periodical inspection service and precautionary measures for system deterioration(cost service / free service), we promise a saver system operation that will realize customer`s safety and relax.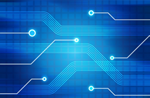 We can predict trouble by analyzing the operation information and trouble record collected from the remote observation service system(ILIPS) . 
Safety precaution will keep our customers from unpredicted system spot and following accidental cost.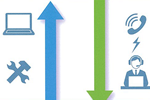 Supporting the main computer and surrounding equipment.
Finding out trouble in early stage > Details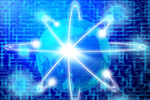 By observing Computer resource(disk&memory use amount, CPU duty cycle, trouble event etc), we prevent the decline system performance and avoid machinery coming to  a stop.
Fast Action for trouble > Details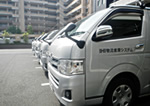 24hours call center service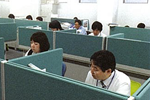 24hours call center service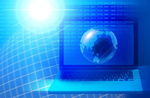 Implement maintenance by controlling computer system from remote.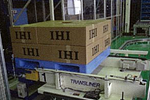 Smooth supply of spare parts.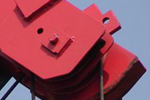 License can be taken through training program provided by IHI training center.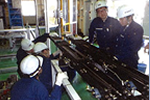 Basic training of handling method for delivered Logistic system will be provided.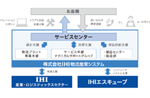 Providing our maintenance service, we promise our customer to keep their system quality and performance with safety.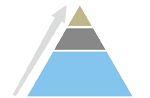 To promote high qualified Service Engineers, meister system is managed.
---
Renewal Business
Performance and efficiency upgrade by engineering of existing Machinery and system.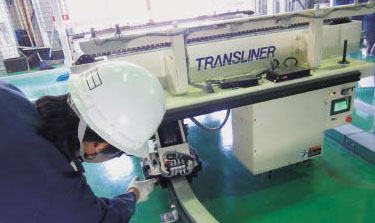 Upgrade for machinery performance
Speed up and enlargement
Examples
Speed up of Crane
Extension of Crane
Speed up of Data processing
System upgrade
Layout renewal including enlargement.
Examples
Upgrade of stock management system
Upgrade of Rack and transfer system
Dealing with Deterioration
Renewal of machineries which are deteriorated or over guarantee period.
Examples
Upgrade of Stocker Crane
Upgrade of machinery system and control system
Functionality upgrade
Upgrade of Work condition and target for low-energy.
Examples
Upgrade of Control level
On-line
Low noise control
Functional upgrade for picking work
---
Other Products