Our Values

With over 160 years of business experience worldwide, IHI is a comprehensive engineering company with a rich history in our home market of Japan.
IHI is dedicated to quality and excellent customer service in Japan, already known for its outstanding technology and unique culture. Our gas turbine team has made a commitment to approach client needs with the traditional spirit of Takumi and Omotenashi.


"Takumi and Omotenashi"
A"Takumi" is a skilled craftsman who has extensive experience and familiarity with a specific field.
A "Takumi" produces robust products that last generations. Efficiency is not always a priority for the "Takumi." A "Takumi" believes that the daily rituals such as cleaning and organization are necessary for the improvement of quality and performance of products. Below are some examples of our work.
---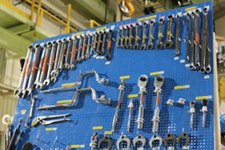 A special tool organization board was created so that tools would not be left inside engines during maintenance.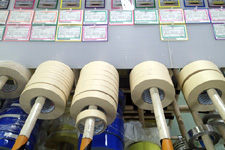 Careful management of expiration dates of masking tape.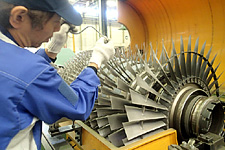 IHI is not satisfied with the minimum required quality allowance set by the manual.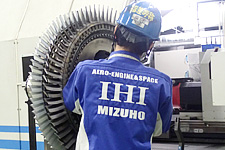 IHI's gas turbine maintenance is done under the same QMS with jet engines since our depot also handles jet engine maintenance.
Omotenashi means Japanese careful consideration to others and to behave in a way to sense a customer's needs with emotion. IHI can provide satisfaction and impression more than customer's expectation. Here are some specific examples of Omotenashi.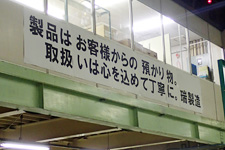 All workers are extensively trained and educated to handle engines with relentless care.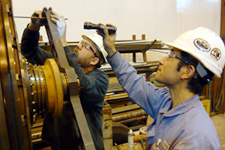 Technicians and engineers alike will be present at customer plant sites.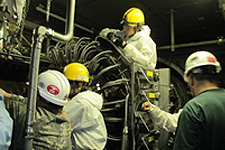 An experienced, skilled mechanic in their specific field is dispatched to the site using our global service center network.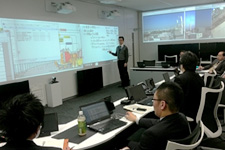 The management team has meetings every morning to determine best practices through analysis of engine/plant operations.
"Takumi" and "Omotenashi" takes many forms and we are dedicated to hone these virtues to satisfy customer needs.